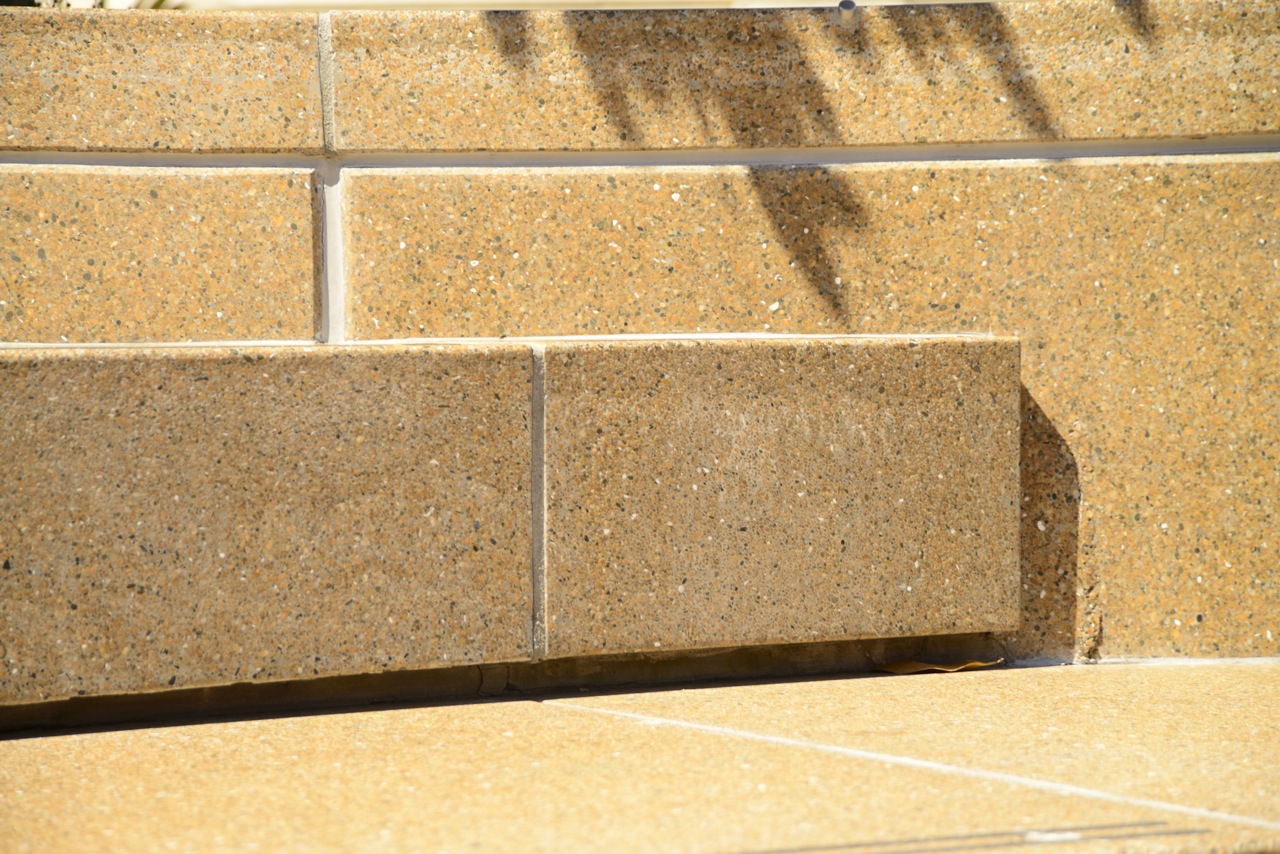 Discover the possibilities of Terrazzo in your space today
Genuine Terrazzo pavers and pool copings
Colours and Finishes
Terrazzo offers you the ultimate in durability and design versatility - from classic greys to vibrant colours and you can be confident it will stand the test of time.
tiles, panels & oudoor Pavers
Choose from a range of standard sizes and thicknesses or enquire about having your new tiles custom made to order in just about any size you choose - contact us today to discuss
Standard sizes = 400x400, 600x600mm

Interior tile thickness = 15-20mm (dependant on size and aggregate)

Exterior tile = 30mm (high strength) or 40mm (standard)
NZ made Terrazzo tiles are available as outdoor pavers and pool copings, stair treads and more. Additionally you can have a modified high strength version on request which are suitable for installation on deck jacks or pedestals. High strength pavers come with a glass fibre reinforced structural backer and are 1/3 lighter with a minimum of 200kg point load
SURFACE FINISHES
Your new tile surface can be supplied in honed, polished, brushed or exposed aggregate finishes suitable both interiors and exterior courtyards and high traffic areas such as footpaths etc.
SLIP RESISTANCE
Terrazzo tiles are honed to meet ASNZ Standards for slip resistance in the wet. Please contact us if you would like further information
Fibonacci stone tiles
We are pleased to offer the FIBONACCI STONE range of terrazzo tiles exclusively available in NZ through Terrazzo + Stoneworks NZ Ltd. Committed to delivering terrazzo stone surfaces that are unparalleled in elegance and quality, the Fibonacci Stone range offers the best of traditional terrazzo using the latest technology in manufacturing. Created on the world class Breton of Italy production line you can be sure that your tiles will be consistent, calibrated and squared with excellent dimensional stability.
FIBONACCI STONE tiles are extremely durable, environmentally sustainable, easy to maintain and come in a wide range of designer textures. Whatever your design, Fibonacci has an extensive range of colours, sizes and, finishes and edge profiles to suit your needs.